Delia Martin is the woman who started it all. She's been delighting us with authentic Mexican cuisine, including her family's original Puffy Taco, for decades. Our menu is full of original recipes from Delia's parents, Rosalio and Consuelo Rendon. In 1971, Delia and her husband George (Marty) Martin, took over the first 8-tabled restaurant in Fraser, Michigan. It wasn't long before the demand for the Puffy Taco forced El Charro to expand, and then relocate from that tiny restaurant, to our current location on 14 Mile Road, where we tripled in size. Now, here we are – three restaurants and millions of Puffy Tacos later!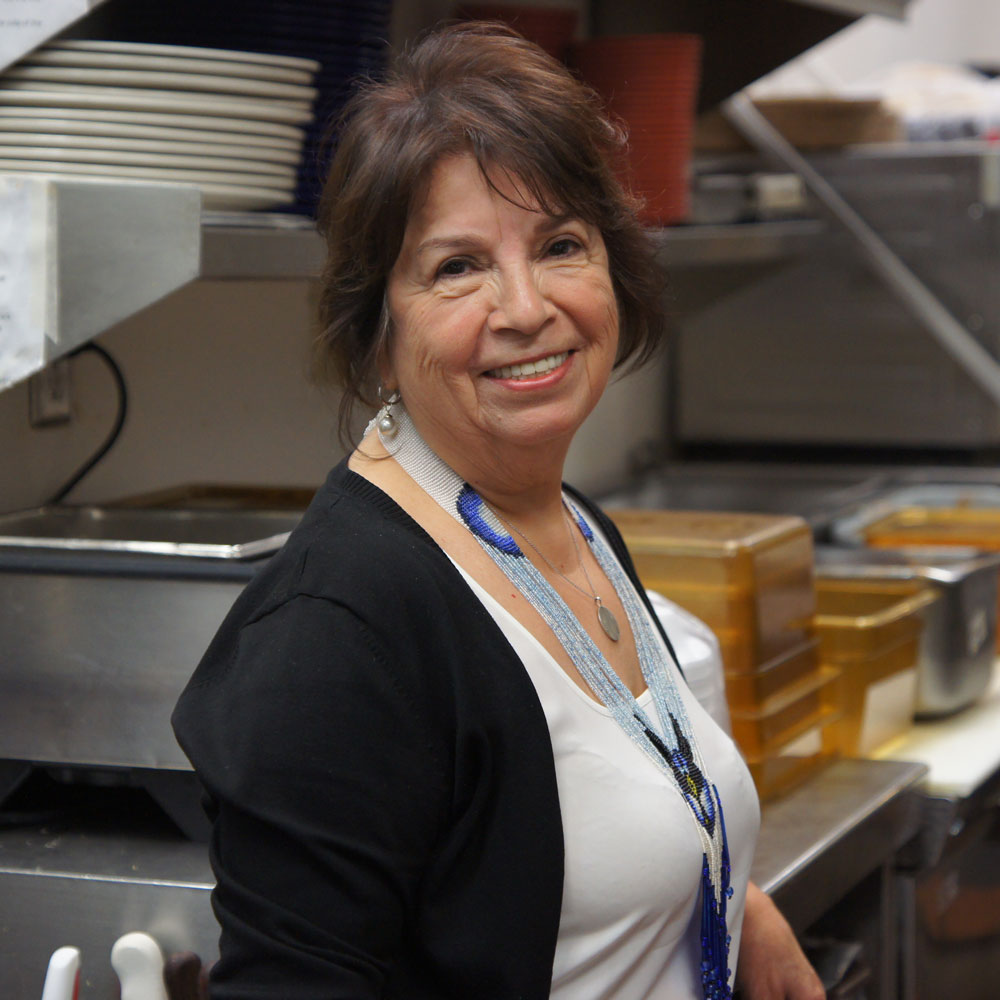 Having grown up inside the restaurants, Delia's four children, Ed, Jeffrey, Mark and Lynn have each played many roles at El Charro over the years. Along with Ed's wife, Donna Martin, and Delia's grandchildren, Eddie, Jamie and Breanne, without whom, the restaurants would not have the success they have today. Currently, you'll find Lynn and Jeff managing all operations, keeping the "family business" alive and thriving.
Lynn Cacchione lives with her husband of 27 years, Chip. She has two sons, Chas and Tristan, who both also work inside the restaurants (and may one day take over!) As Delia's only daughter, Lynn has definitely picked up and carried on the finer parts of the El Charro legacy. Lynn is extremely hands on with all team members and a warm, familiar face for our guests. She spends a lot of her time working at our commissary, keeping an eye on the recipes and ingredients being used every day. She pays close attention to the details and does a wonderful job making sure the El Charro Experience one that her family can be proud of. When she's not working, Lynn loves to travel, spend time with her family, and have fun adventures with Delia.
Jeffrey Martin is a hardworking Father to two daughters, Ella & Jodi. When it comes to running a restaurant, very few people are more knowledgeable than Jeff. From numbers and margins, to supplies and scheduling. Jeff knows the restaurant biz like the back of his hand. He'll say it's "all he knows" and he's a great friend/contact/advisor for any business owner to have. Jeff also pays close attention to the details of the restaurants and much like his Dad, always has a great story to tell. He's an integral part of El Charro, spending most days working inside our Fraser location. But if you can't find him around the restaurant, try the nearest golf course!